🐾What will you GET when you sign up?
- 14 Units of Basic Dog Training Foundations that I teach all my clients
- Train at your own pace
- 1 x Video per unit plus written summaries
🐾 What is covered:
- How Dogs Learn
- Creating Food Drive
- Creating Focus & Handler Relevance
- Markers, Luring & Shaping Behaviours
- Loose Leash Walking
- Structure & Fulfilment
- Common Problem Behaviours & simple options to fix them
- Impulse Control
- Recalls Foundations
- Proofing with distractions
- Reactivity
- Using these basics as building blocks to solve more severe behaviour problems & options for the future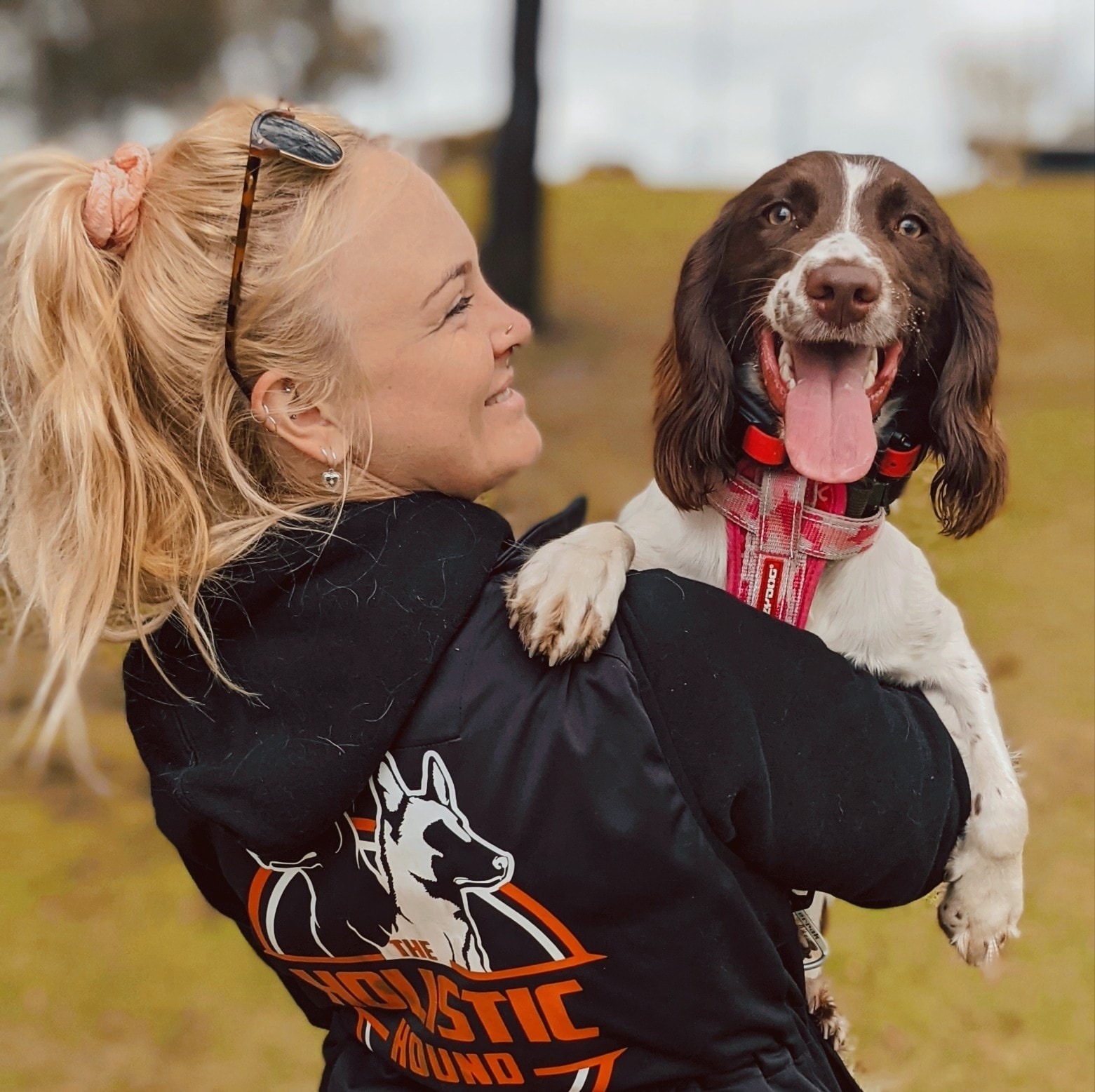 About the Author
My name is Lorri (or Lauren) and I run the Holistic Hound - I've worked with dogs full time since 2013 and owned multiple rescues with behavioural issues myself. After adopting my first dog, Bundy, and realising he had a multitude of problems I had no idea how to fix, I turned to local trainers, but I was frustrated with the lack of support given as well as the lack of flexibility when it came to helping the individual dog at hand. After studying modern, balanced dog training methods and techniques in depth I now use that knowledge to help others who may be in the same position I was.
I now am a very busy dog trainer servicing the Perth Metro Region and specialising in Off Leash Reliability, Socialisation and Aggression. I take a holistic approach to dog training and aim to change the way you communicate and live with your dog in order to improve the freedom you have together in real world situations.